For several years, one of the most frequent search-engine searches leading to SWNID has been an image search for the ginormous Jesus statue at Greater Cincinnati's Solid Rock Church.
Now that image search will assume historical significance. A portentous lightning strike last night ignited the statue, made to last with materials including styrofoam and fiberglass. Today, nothing remains except the steel skeleton. (Click picture for full view: our HTML skilz do not extend to formatting this graphic properly.)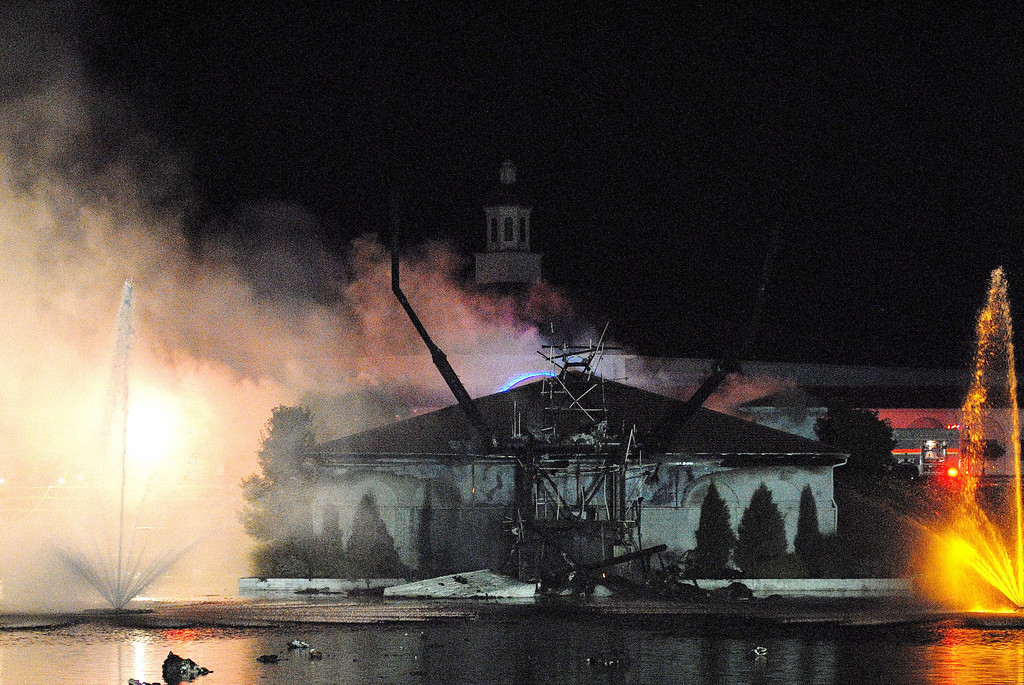 For gentle readers who are also pyros, here's what seems to be the most graphic video of the event:
We refuse to speculate on the significance of this ominous episode, all such speculation sure to follow paths so well worn as to exceed description as hackneyed.
Instead, we offer a prediction:
Darlene Bishop
, whose surname roughly describes her role as co-pastor of Solid Rock, will begin raising money for a replacement statue, even more outsided and tasteless than the last, immediately.